Competitive Insurance Plans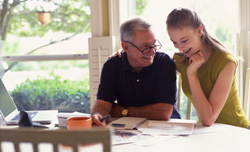 Protect Your Family and Preserve Your Wealth
Protecting your family and preserving your wealth from financial risks are some of the most important components in any sound financial plan. There are many ways to reduce risk and at Wealth Pros we have a comprehensive suite of solutions. Whether it's finding the most competitve insurance, protecting your family from financial risks or preserving your estate for future generations, we have a world class offering of products and strategies:
Life Insurance
Long Term Care Insurance
Medical & Dental Plans
Critical Illness, Cancer, Disability, Final Expense Insurance
Estate Preservation
Asset Protection Using Indexed Universal Life
Solutions that offer Tax Efficiency
Also for Entreprenuers and the Self Employed, we offer a suite of competitive benefit plans.
Through our independent agency WPG Financial, we can shop for the most competitive products on the market. By completing our simple form, we can provide you quotes without obligation. We offer express-easy underwriting taking the hassel out of the approval process. Contact us today for a free quote.